Tim Sweeney ~ Cape Cod's Ukulele Man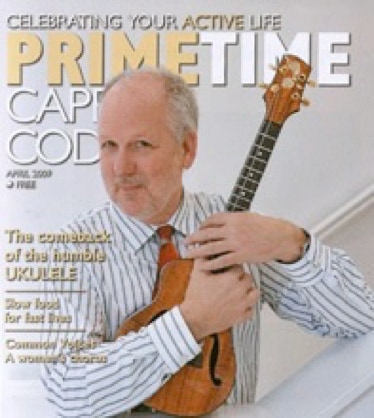 "If you think you've heard the ukulele, you've got to hear Cape Cod musician Tim Sweeney. Tim's repertoire is an eclectic, delightful mix of tunes from Sinatra to the Beatles masterfully played and accompanied by his soulful voice. Guaranteed to put you in a good mood, this is music that the ukulele is meant to play. Tim is also a guitar slinger 
who, like many of us, stumbled upon the ukulele quite accidentally and having no idea that this humble instrument would rapidly become the focus of our lives. Tim is a true fan, devotee and ambassador of the ukulele!"
               — Chuck Moore, master Hawaiian ukulele builder
Tim has entertained crowds around the world - New York, Chicago, Paris, Germany,  Nova Scotia and beyond - with his smooth style and soulful voice.
Tim, with Ed Banks on bass, performing at Johnny D's in Somerville, MA
Tim performing his original song "Back to You"
The trio - with Ed Banks on bass and Lucas Provost 
on drums performing Tim's original song 
"Most Marvelous Girl"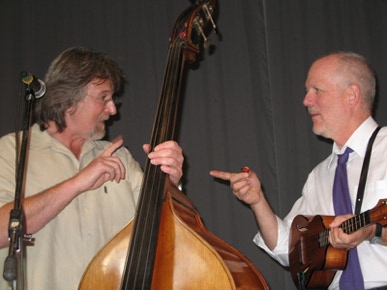 Performing at European Ukulele Festival in Gross Umstadt, Germany, with
Wolfgang Vinzenz on bass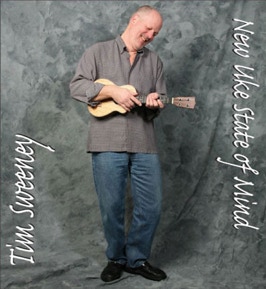 CONTACT TIM FOR BOOKING HIS TRIO FOR
  WEDDINGS • COCKTAIL HOURS • SPECIAL EVENTS!
Tim performing "Sunny Side of the Street"
Laird Boles on bass.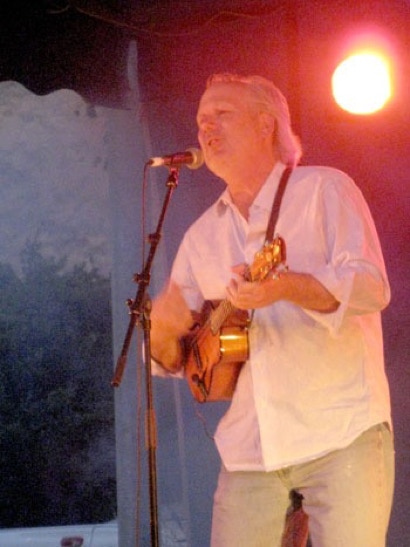 Performing at Paris Uke Fest